Children Cow's Milk Drink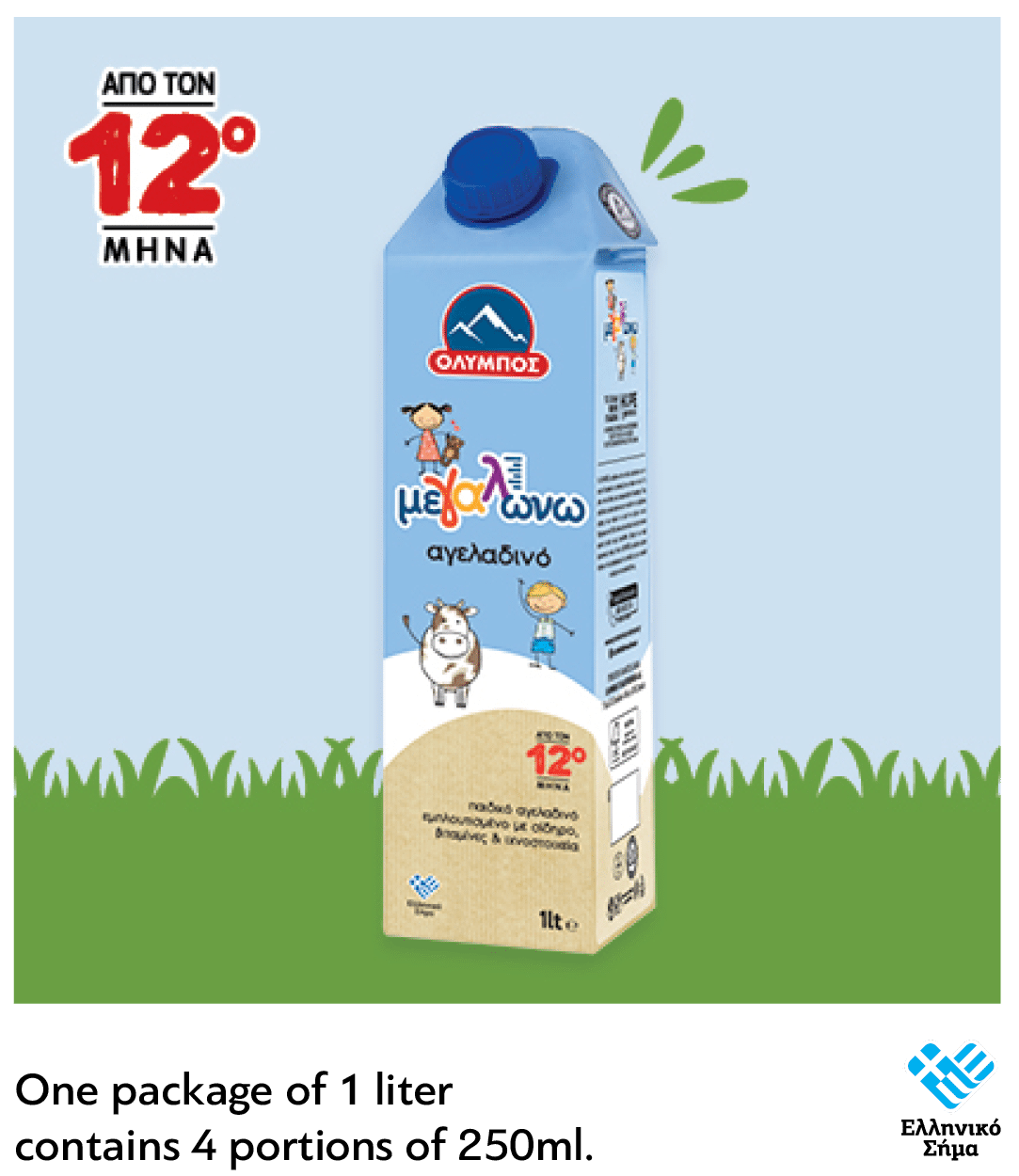 Made with 100% pure Greek OLYMPOS cow milk.
Enriched with iron, vitamins and minelars.
With great natural taste and no added sugar or sweeteners.
With the additional safety of Tetrapak packaging that protects milk and its nutrients, with no preservatives.
---
INGREDIENTS
Full fat pasteurized cow
milk
,
milk
permeate, minerals ( zinc sulfate, iron lactate, potassium iodide ), vitamins (A, D, D3, C, E, B1, B2, B6, B12, K, niacin, folic acid, biotin, pantothenic acid), natural flavoring.
87% of TetraPak packaging materials come from renewable plant sources. The new cap stays attached after opening and is recycled together with the carton package. One more step to reduce sea and environment pollution.
The paper of TetraPak packaging comes from certified FSC®️ forests and other controlled sources.
CO2 emissions are reduced by 23% choosing this package compared to the basic Tetra Tetra Gemina®️ Aseptic 1L.