Children Almond Drink with Cocoa Flavor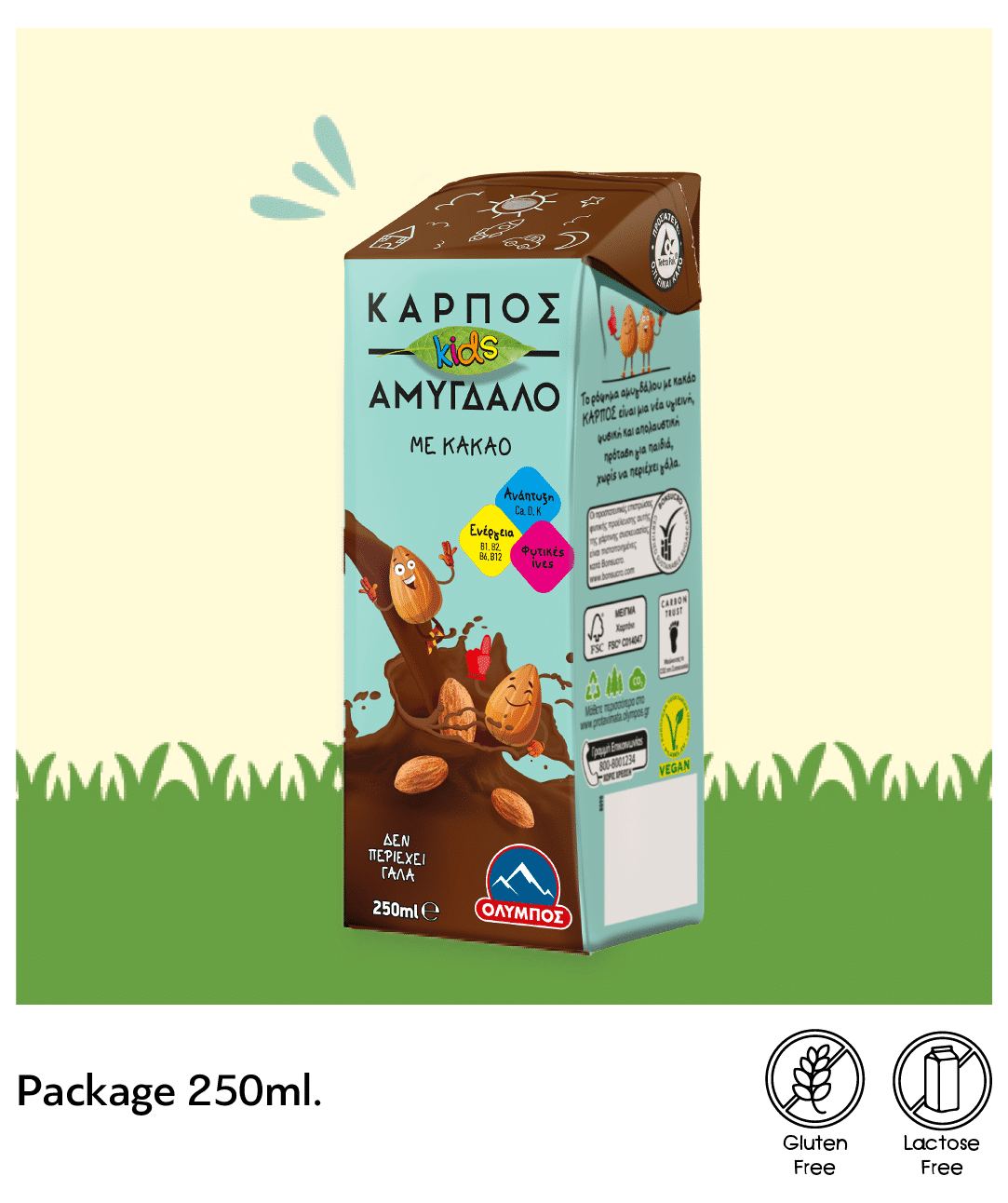 Without any milk, lactose and gluten.
Ideal for children who want an enjoyable break without over-consuming milk.
Suitable for kids with milk protein allergy.
In a practical single-serve Tetrapak pack with paper straw.
---
INGREDIENTS
Water, sugar,
almonds
(2,5%), edible fibre, cocoa (1,7%), tricalcium phosphate, sea salt, stabilisers (locust bean gum, gellan gum), emulsifier (sunflower lecithin), vitamins Β1, Β2, Β6, Β12, D2, E, K1.