Children Enriched Almond Drink for Growth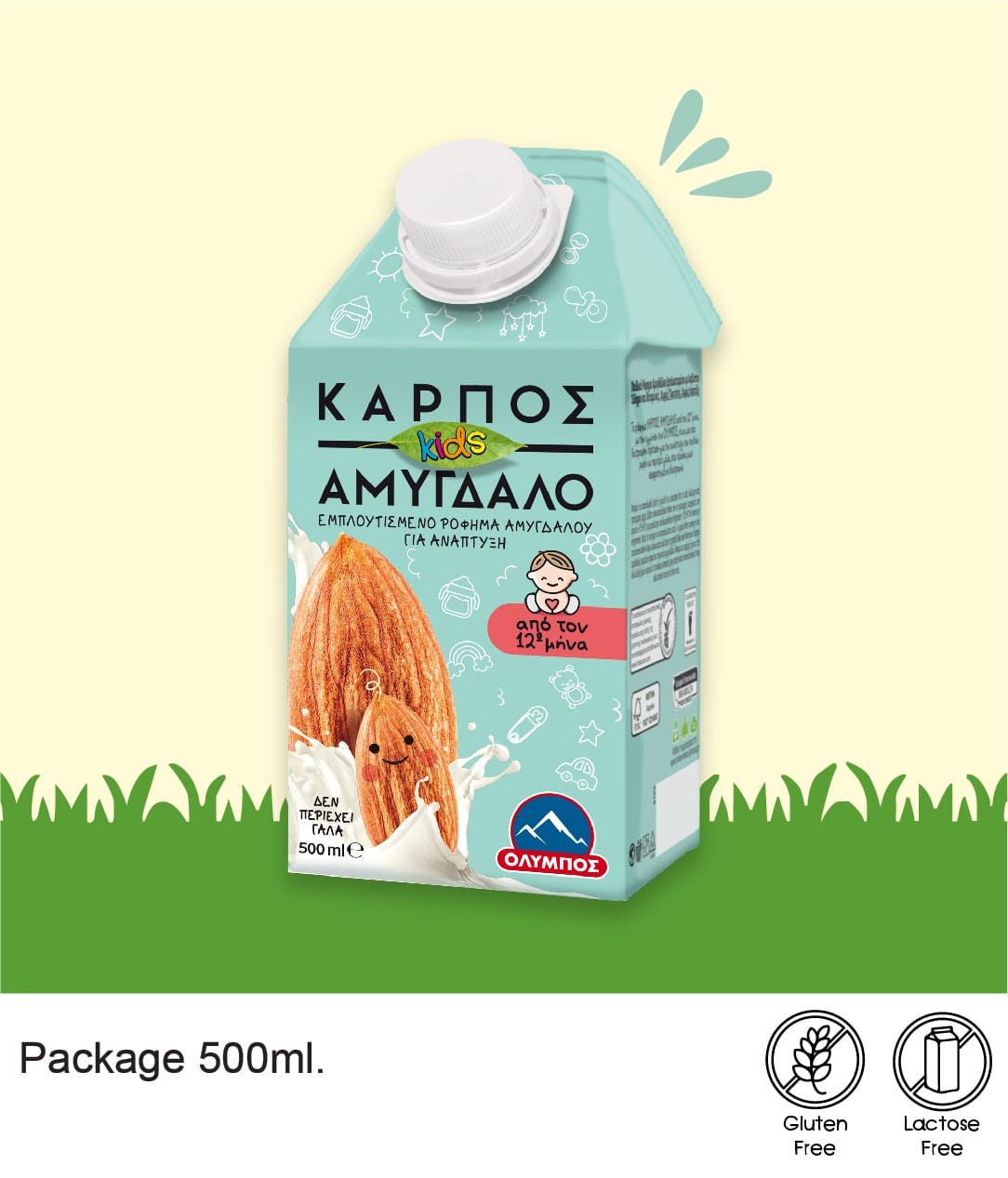 Suitable for children from12th month.
Enriched with calcium, iron and vitamins.
Without any milk, lactose and gluten.
---
INGREDIENTS
Water,
almonds
(3,4%), edible fibre, pea protein (1,5%), almond protein (0,7%) fructose, stabiliser (gellan gum), emulsifier (sunflower lecithin), sea salt, calcium phosphate, trace elements (zinc sulphate, iron lactate, iodine, magnesium, potassium, sodium, chlorine), vitamins (A, D, C, E, B1, B2, B3, B6, B12, K, biotin, folic acid, pantothenic acid), natural flavoring.